So, a reader asked me how I'd decorate a dorm room if I had the decorating aesthetic I do now, with, you know...the life of an 18 year old. I can't decide whether to dredge up old pictures of my college livin' but it was well, comfy. Really, it was comforting. I just had posters and calendars and pictures of the things I love--like old barns, along with a quilt on the bed my mom and I and youth group had put together for my graduation. Nothing fancy at all (and not really matching) as I was just glad to have a way to get some education. Thanks, scholarships!
If I had a little decorating budget for a dorm room, though, I've got strong ideas of what I'd do now. I got the furniture piece ideas from modani.com and the chandelier I found through Houzz shop.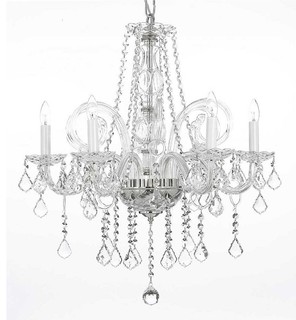 I like the clean color palette because especially when I study I like a low level of sensory distraction. However I like a few wood pieces thrown in for grounding. The "desk" is actually a full size dining table, which I thought would be perfect in the dorm room for someone in a creative major. You could spread out patterns, designs, large drawings, poofs of fabric, etc. And then on a "normal" day it could hold a laptop, or your dinner...or both!
Modani (that I pulled my furniture ideas from) designs their own modern and contemporary furniture so their prices are great. They have
stores
located in some of the major metropolitan areas across the US and in Toronto with more opening soon (PS Midwesterners, there's one by us in Chicago).
So do you like the style? When you think about the college years what would you do differently knowing what you do now?